As a digital artist, game developer or character designer, there's nothing cooler than seeing your static images animated in videos games. Whether it's a simple walk cycle or an all-out attack sequence, adding movement to your illustrations gives them a new and exciting dimension. 
But stepping out of your comfort zone of static images and into the world of digital animation can be intimidating. There's so much to learn (starting with the 12 principles of animation) and so many tools to choose from. Where do you start?
In this month's round-up, you'll discover some of the best tools for creating 2D animation, with an emphasis on gaming, from pixel art to vector-based graphics. So what are you waiting for? Let's get moving!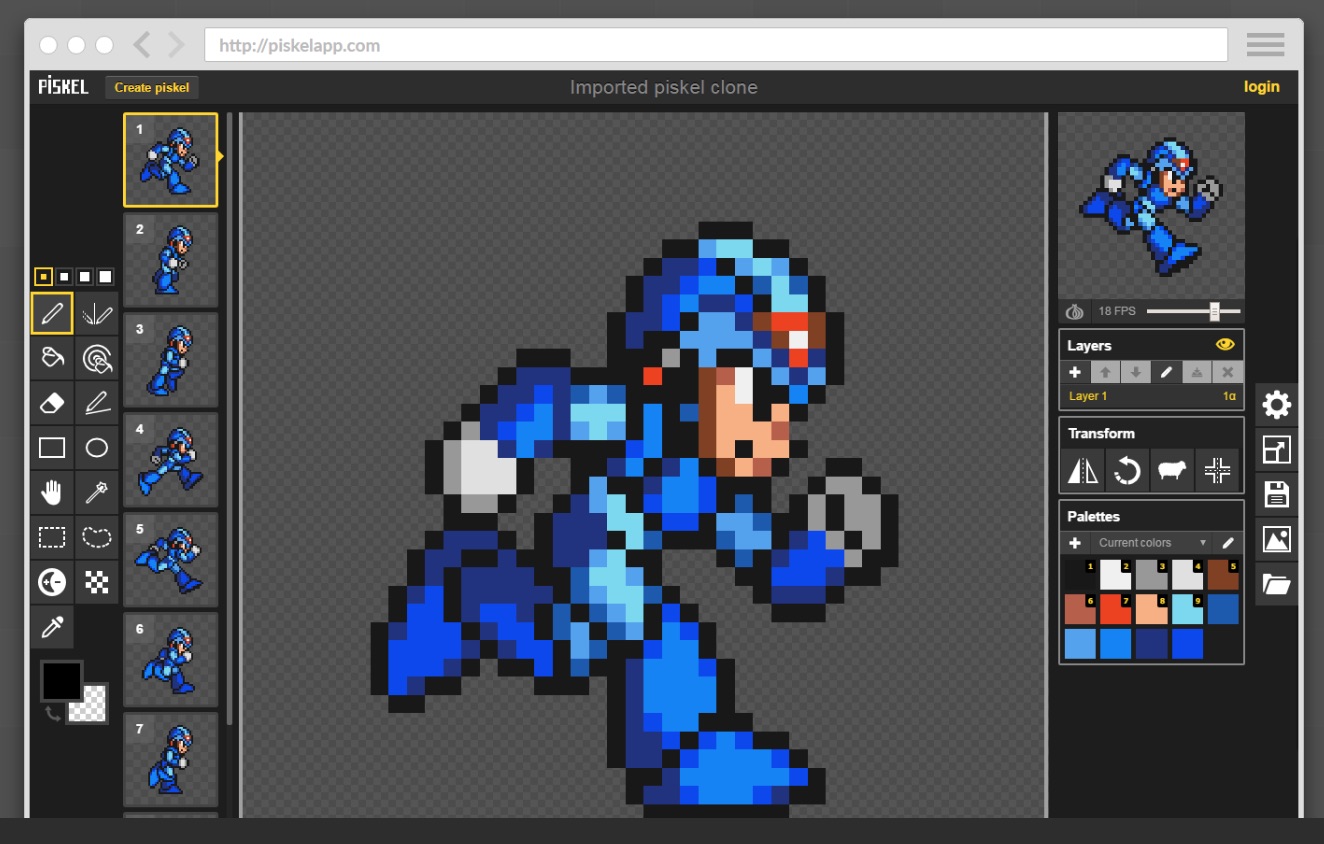 Piskel is an online tool for creating animated sprites and pixel art. It's easy to use and requires no sign-up. However, if you're interested in creating a gallery, whether it be public or private, you can do so by signing in with your Google account.
With Piskel, you get a live preview while you're creating your image. You also have the option of importing PNGs, JPGs, BMPs, and animated GIFs. Or you can import .piskel files, the proprietary format for