NewsCred's inaugural ThinkContent Australia events in Sydney and Melbourne brought together marketing leaders for a series of invitation-only breakfasts and panel discussions. Our inspiring lineup of speakers covered everything from how to break down marketing silos, integrated campaign planning, taking risks as a leader, and — naturally — koalas.&
Here are three of our favorite insights from the conversations with some of Australia's leading marketers from& Microsoft, Tourism Australia, Bupa, IAG, and Mercer.
Build processes that enable creativity
Building a streamlined, centralized& workflow process is critical to scaling an efficient content marketing program. But building repeatable processes does not mean creativity takes a back seat — the best content operations processes and technologies free up more time for creativity, not less.& Several of the ThinkContent Australia panelists use regular content meetings to facilitate cross-functional collaboration between marketing teams so that content is optimised across channels and given the greatest chance of success.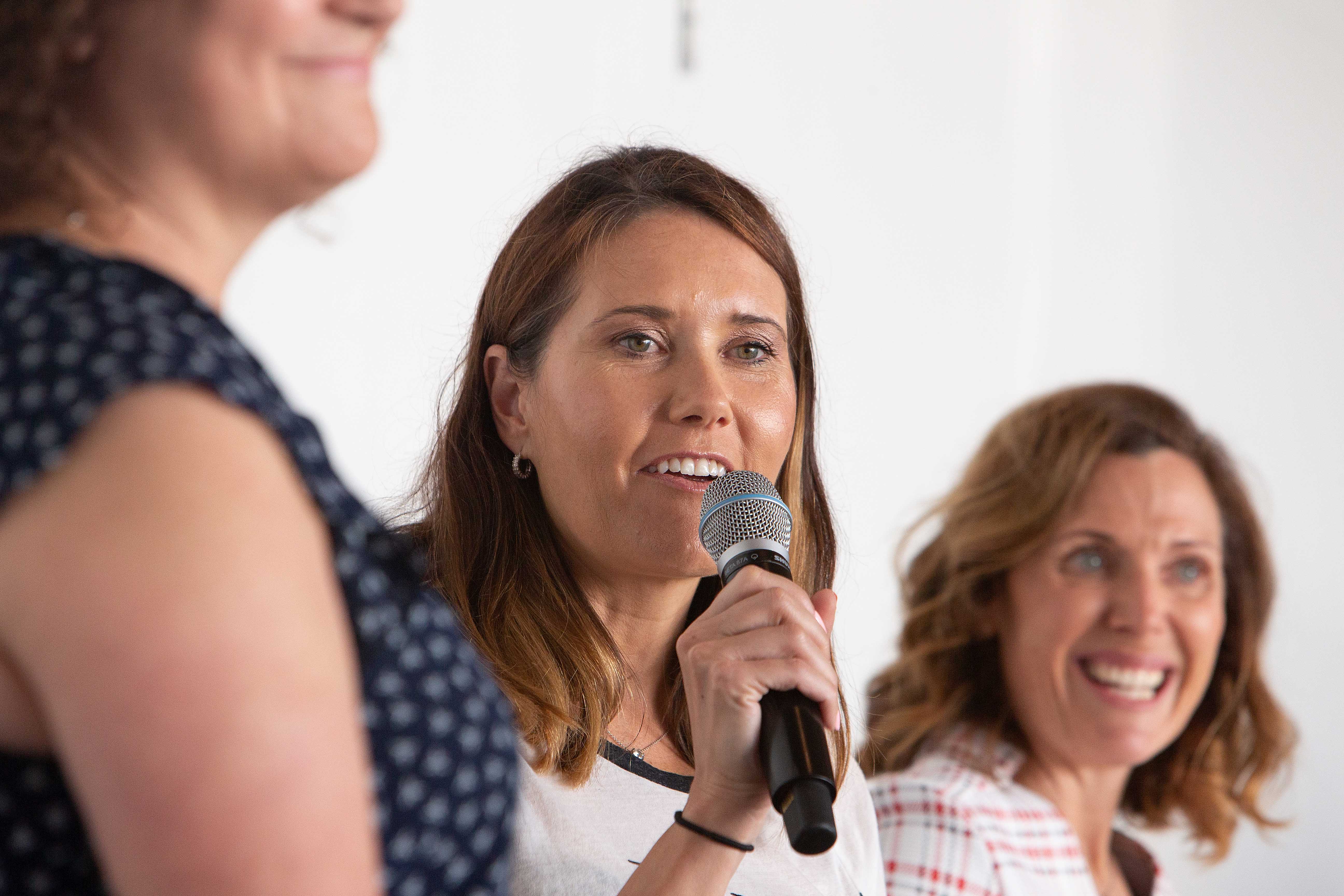 "You have to be a risk taker; otherwise your ideas are watered down."
– Zara Curtis, Director of Content IAG.& (credit:& Steve Christo)
Microsoft Australia CMO Pip Arthur explained that marketing and communications used to be separate functions, and it impacted their ability to bring content to market in an integrated way. "Bringing the two groups together has fundamentally changed that dynamic," she said. Her team uses weekly governance meetings run by the center of excellence lead, where the teams come together to discuss the right approach and channels for each story. The goal, she continued, is to ensure marketing is "optimising our content and our stories in a way that probably we hadn't done previously."
Zara Curtis, who built a content team of 15 from the ground up for insurance giant IAG after joining as Director Content less than a year ago, said that while she believed they needed a governance process she does not believe in "creative by committee."
"I feel very, very strongly that content shouldn't be an ad that needs 20 people to sign it off," said Curtis. "So I think there's a really fine balance… but creative by committee is how you end up with the Pepsi commercial, and it really, really frightens me."
Alex McDonald, Head of Social and Content for Bupa in Melbourne, said the content team's biggest challenge was how to deal with competing demands on them as a creative resource. To tackle this, McDonald said they established timesheets and started to measure return on effort