If you've ever had to organise a wedding, you'll know what a logistical marathon it can be. From flowers to clothes, table plans to reception playlists, there's a lot to keep in mind. When it comes to the look of the big day though, colour authority Pantone is here to help with its new selection of wedding palettes.
Created in partnership with WeddingWire, Pantone's 2019 wedding colour palettes for couples-to-be cover a wide spectrum of hues that can be made to fit any theme or location.
Following hot on the heels of the recent metallic colours Pantone launched last week, these wedding palettes are a fantastic demonstration of how a bit of colour theory can come together to create a theme.
The collection of four palettes include the fuchsia-based 'Love in Bloom', the warm 'Golden Hour', a tropical twist with 'Paradise Found' and the exotic 'Stroke of Midnight', the last of which sounds to us like the name of the kind of late night movie you wouldn't want to watch with your parents. Check them out below.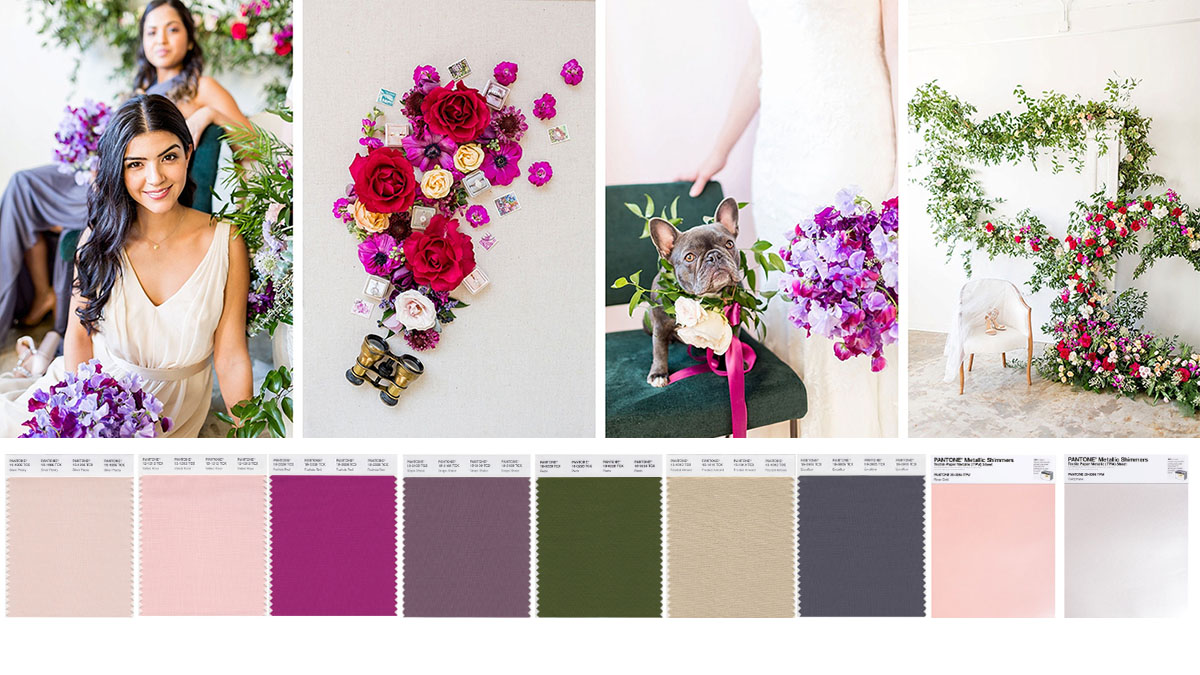 Love In Bloom is a group of soft and nurturing colours that rely on a fuchsia red core to make the other hues pop. This palette is