Packaging is something we're bombarded with on a daily basis. Creating an eye-catching packaging design that suits the product, stands out on crowded shelves, and doesn't cost a fortune to produce is a real challenge. 
In this post, we've rounded up standout examples of packaging designs to guide your efforts. For more inspiration, jump to page 4 where you'll find a list of handy free online packaging design resources.
Now more than ever, packaging design matters. A economic struggles and rising concern for environmental issues have added new challenges for packaging designers. Read on to explore the design trends shaping the packaging landscape right now.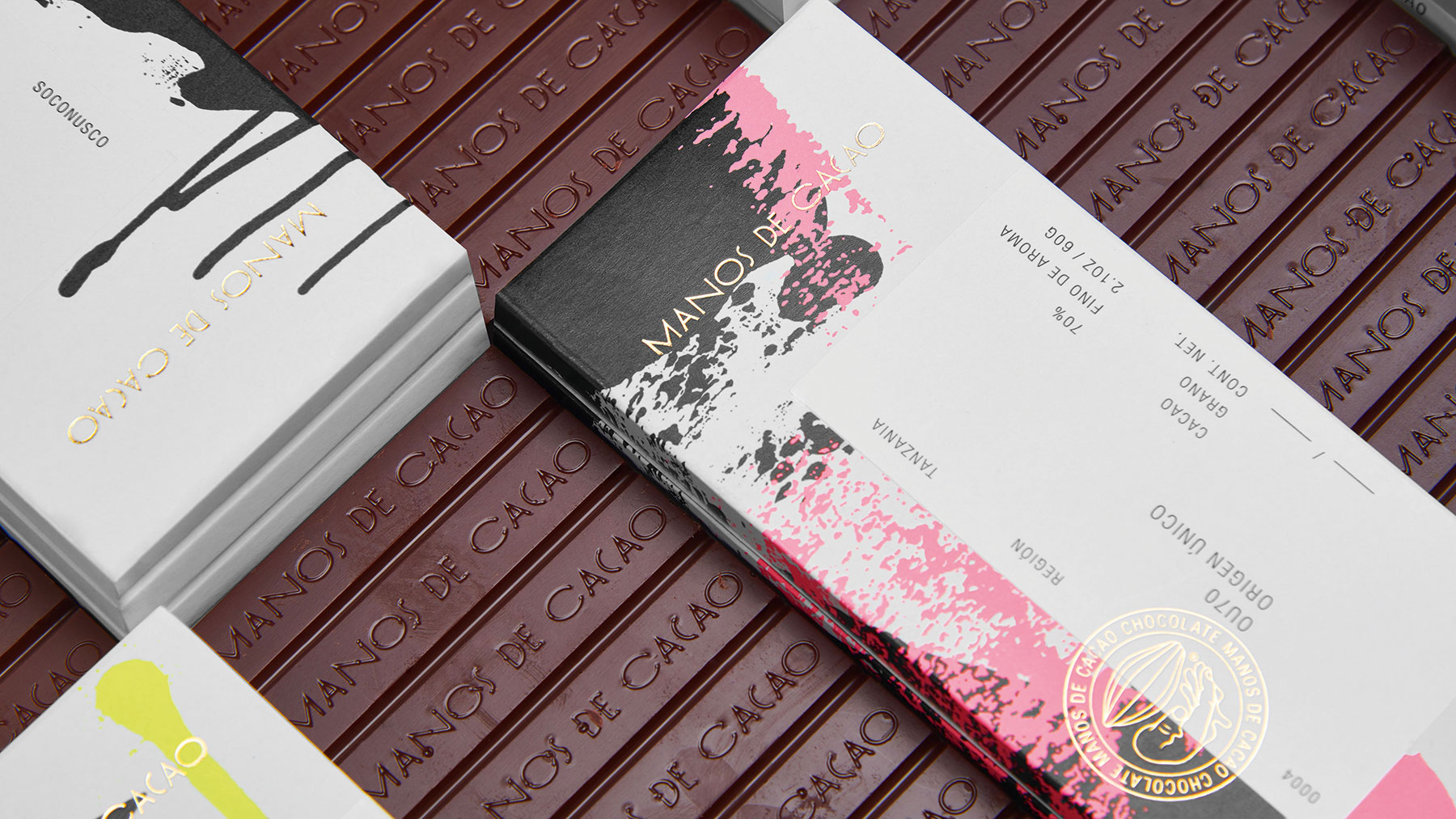 Premium bean-to-bar chocolate brand Manos de Cacao wanted packaging that felt simultaneously timeless and eye-catching. Inspired by the company's local production process, Mexico-based studio Anagrama combined messy handmade textures with a vibrant colour palette and clean layouts. The result is a new visual system for the brand that places sophistication at the forefront and evokes an appropriately organic undertone. 
"Making a ton of stains by hand with different tools and choosing the right ones for each box was challenging," says David Gutiérrez, partner and creative