User testing is a vital and intricate part of UX design. Understanding how your user interacts with your design is crucial to crafting the best user experience to help visitors achieve their task, and overall to increase conversions.
Running your own user testing lab, including finding and hiring your own target consumers and setting up the required hardware can be expensive and time-consuming. However, there's plenty of user testing software around that will help you avoid this step, by offering you the tools to monitor user behaviour and gather feedback so you can confidently identify any flaws in your design.
In this article, we'll take a look – in no particular order – at some of the most useful and popular user testing software to get you started. Which becomes your go-to user testing tool will depend very much on what your requirements are and which interface appeals most to you. I suggest trying out the free trial versions of the user testing software in this list (where it's available), to see how well each one suits your needs before taking the plunge.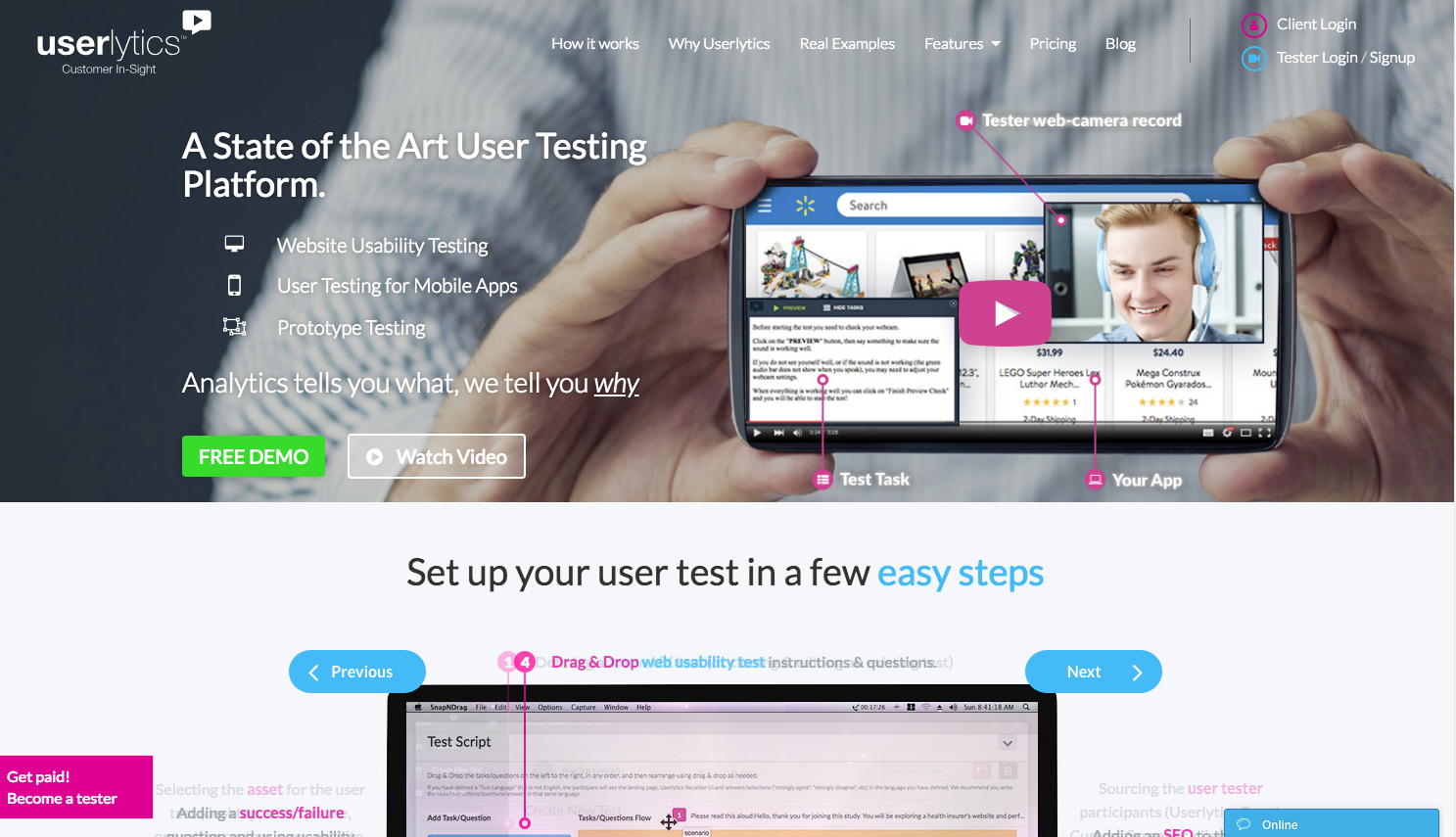 Userlytics is the perfect remote user testing platform, designed to enable